Results of the Instance Matching
For the first time in the OAEI an instance matching track was proposed to participants. The aim of this track is to evaluate matchers on instance data coming from diverse sources. Both data extracted from published the Web datasets, and a testbed presenting various automatically generated values and structure modifications were proposed.
Instance Matching contest was composed by two tracks: IIMB and AKT-Rexa-DBLP. The ISLab Instance Matching Benchmark (IIMB) is a benchmark automatically generated starting from one data source that is automatically modified according to various criteria. The AKT-Rexa-DBLP test case aims at testing the capability of the tools to match individuals. All three datasets were structured using the same schema. The challenges for the matchers included ambiguous labels (person names and paper titles) and noisy data (some sources contained incorrect information).
Participants
AFlood
ASMOV
DSSim
HMatch
FBEM
RiMOM
Results
Test cases 002 - 010
Test cases 011 - 019
Test cases 020 - 029
Test cases 030 - 037
Summary
Results
Systems comparison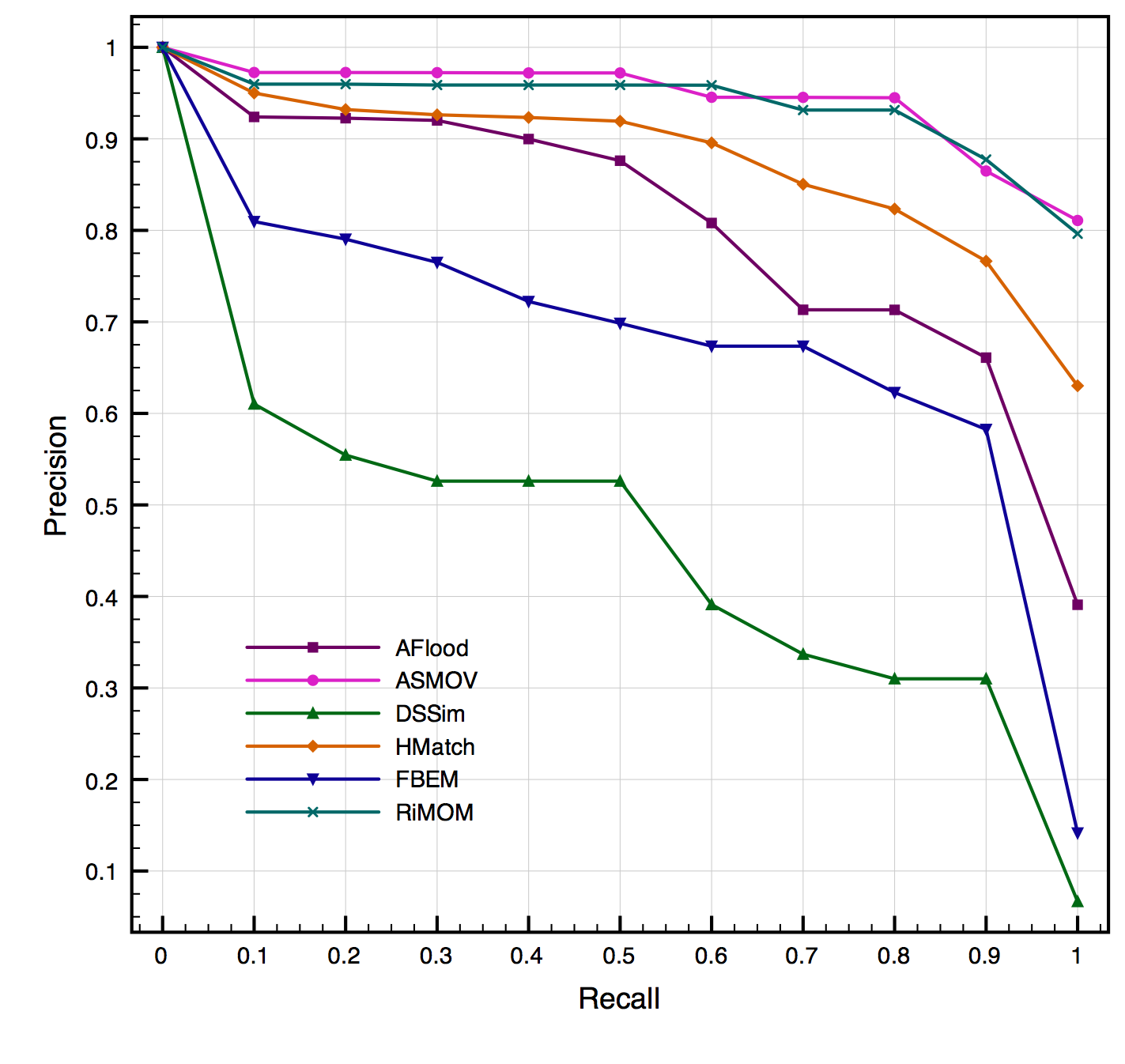 Participants
ASMOV
DSSim
RiMOM
FBEM
HMatch
Results
Summary
AKT/REXA
AKT/DBLP
REXA/DBLP
Results on AKT-Rexa-DBLP with respect to FMeasure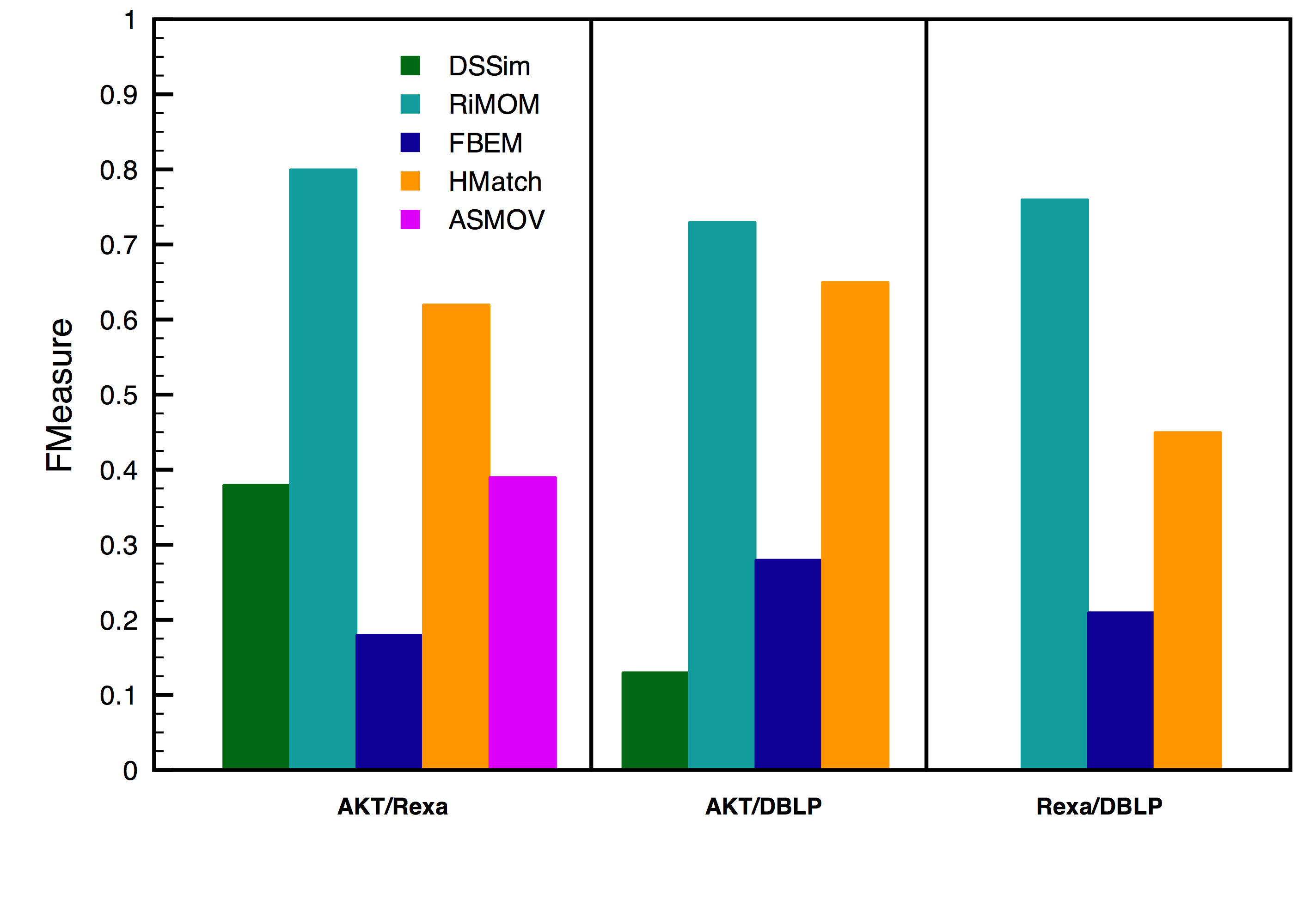 Contacts
Organizers: Alfio Ferrara, Andriy Nikolov, Francois Scharffe
Initial location of this page: http://islab.dico.unimi.it/content/oaei2009/